Letter to my sister
Dearest Juliette,
I have a confidence to make : I went to Mongolia without you. Six or seven years ago we promised each other we's meet in Ulaan-Baatar and conquer the Mongol steppes on horse. We said like, in about ten years… But well, I couldn't wait and passed through Mongolia on my way around the world.
So I went around Mongolia for 13 days with three other tourists, a translator and a driver. We saw a monastery with buddhist dances, and we survived the first snows. But well, you already know that, you read my blog!
After the temple, after the snow storm under a ger, we went to a lake in the North, the Lake Khovsgol. A mighty big lake that can take about 10 days to ride around on horse. Even soviet jeeps can't access the areas around the lake. We rode on horses for one afternoon and our local guide sang steppes songs, it was really nice. But well, horses can be tough on the legs. The small mongol horses are quite different from the one we rode in Bordeaux. To tell them to go faster, you just have to yell "Tshuu!".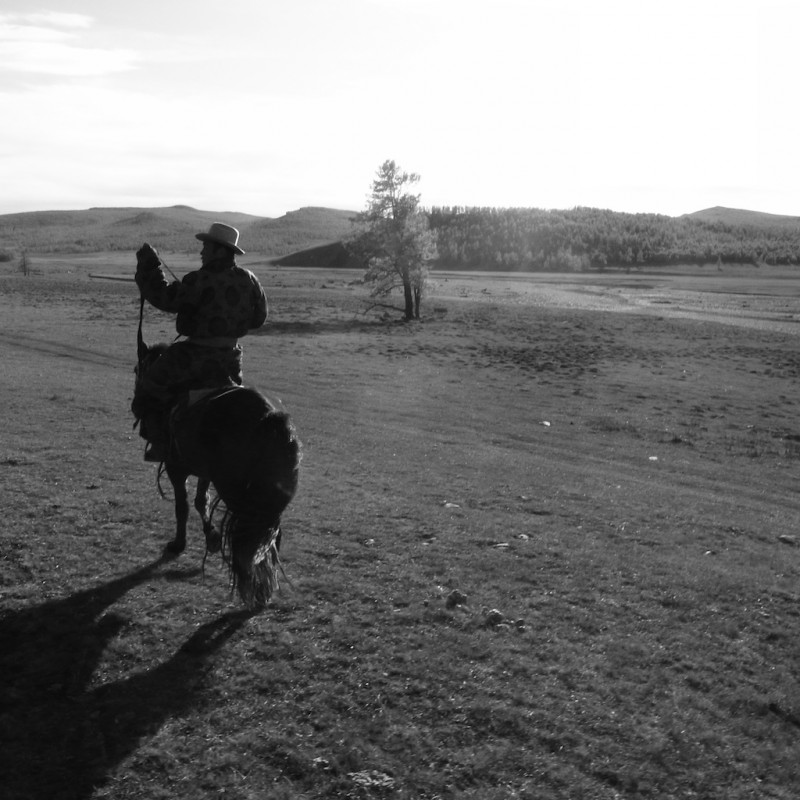 A few days later we were at the White Lake. There's a story about how it was called Black Lake because it was poisonous to livestock but a shaman came and arranged everything wit the help of 99 cups of milk, but if he had had 100 cups of milk it would have been better because he would have survived but he died in the end. I think that's the story, because our translator was a bit confusing…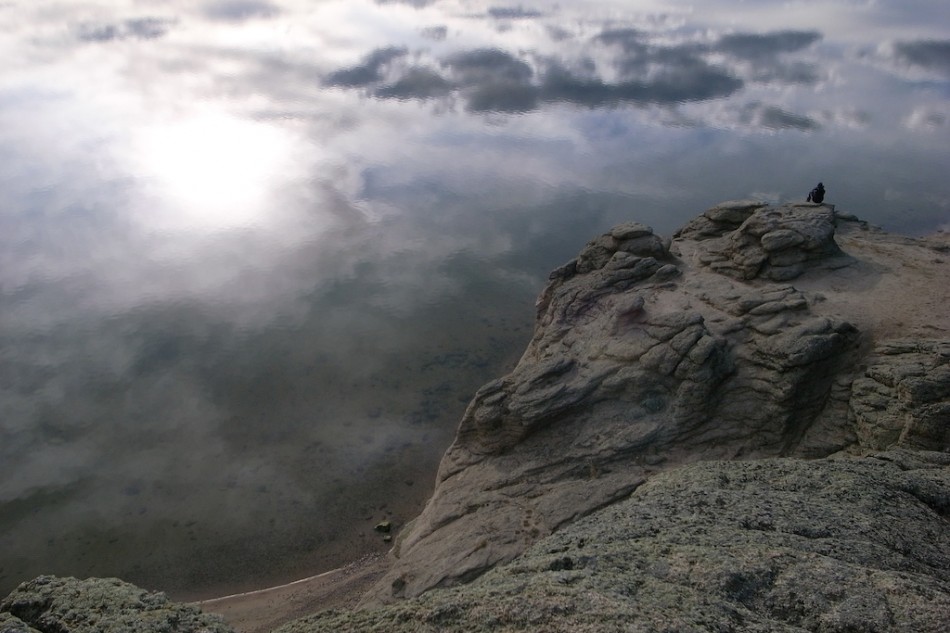 We also rode some horses, and we went to a traditionnal wedding. 30 people in the ger, and they gave us traditionnal Vodka, traditionnal mutton soup, traditionnal dry yoghurt (to tell you simply : yuck) and traditionnal aïrag (fermented mare milk, yum) and a traditionnal player of the traditionnal horse head violin. We staid there about 30 minutes, it was other people's turn to come pay respects to the families and bring presents or money.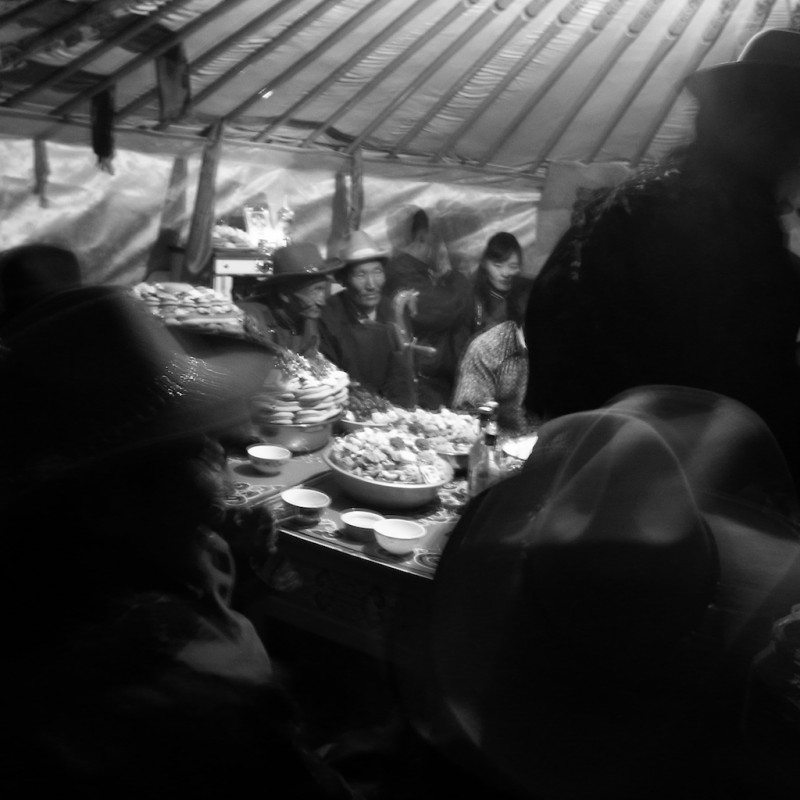 What was really nice about going horseriding in the mountains, is that we stopped around tea time at a ger with people living there and they welcomed us and offered us milk tea and other things like that. You'll see, when we'll go to Mongolia, that they are really welcoming people. Even if they don't understant what you're saying and vice versa… You'll see how they live, the stove always lighted, the little chinese motorbike to bring all the family to the nearest town market, the horse saddle on the carriage that's used to bring water from the source, the sheep skins on the bed…
In Mongolia, Buddhism and shamanism go hand in hand. Sometimes we'll see övös, it's like rock stacks on the side of roads or at sacred places, like mountain summits. There's always buddhist blue scarves around it, and sometimes also empty vodka bottles or horse skulls. It's a way to celebrate the mountain spirits. And because it's sacred you have to turn around it clockwise three times to bring luck or good fortune. But well, you know, some people say it's just superstitions.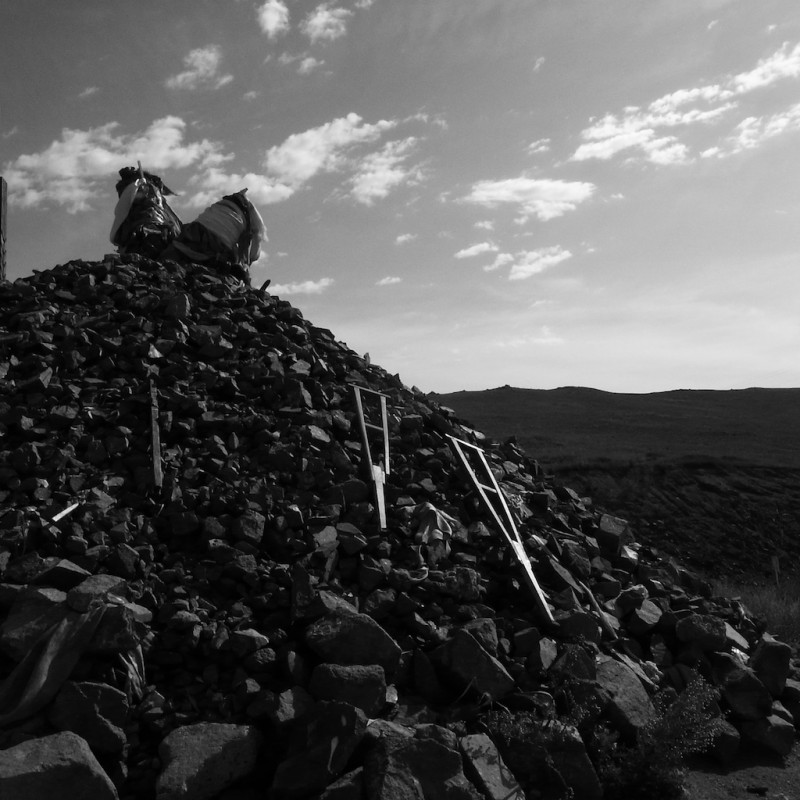 And then, there's the Tree with the Hundred Branches.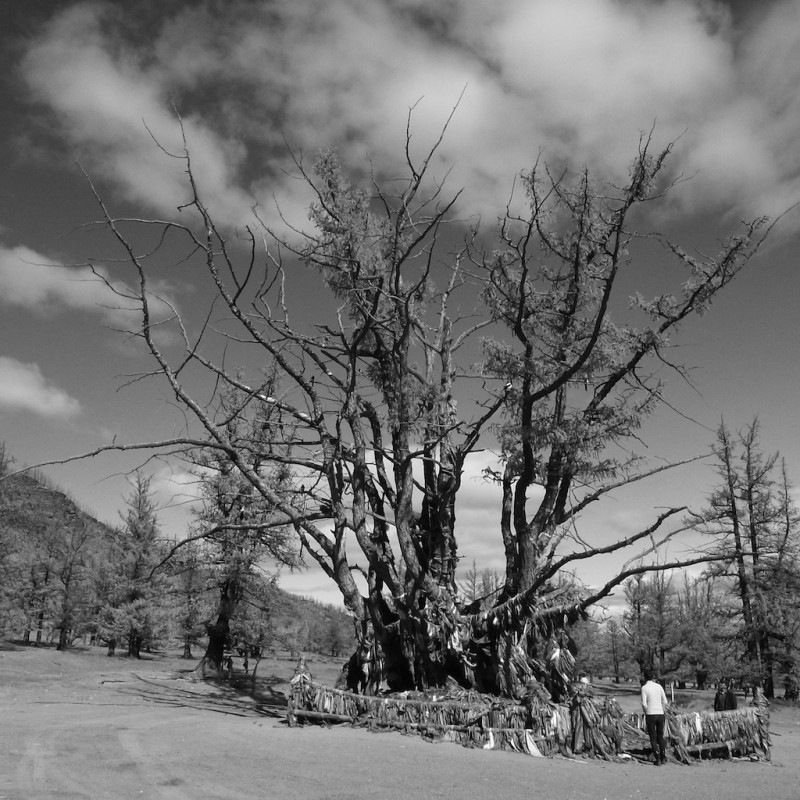 The Shiveet-Ulaan mountain is a sacred place for buddhists, since Undur Geegen Zanabazar (political and religious leader and Chinggis Khan's descendant) went there and established the Duvhan temple. The temple is on the side of a rock, and you have to walk two kilometers to go up there.
And if you want, you can climb to the summit. And it's so sacred that women can't get fully to the top. But well, that's just traditions. And our translator, who's a girl, well… she went there.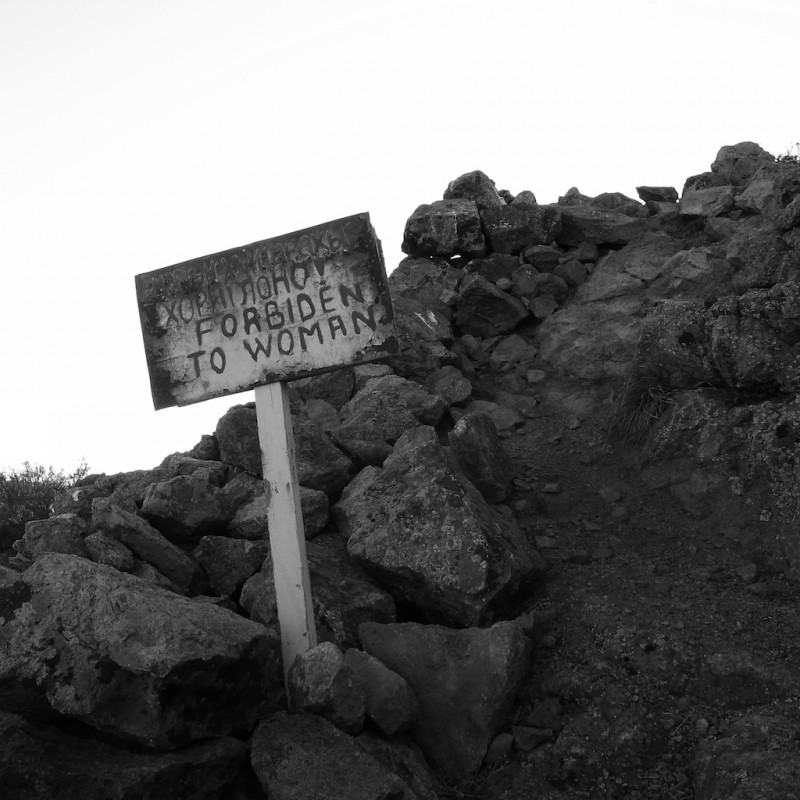 I went there, and I saw into forever.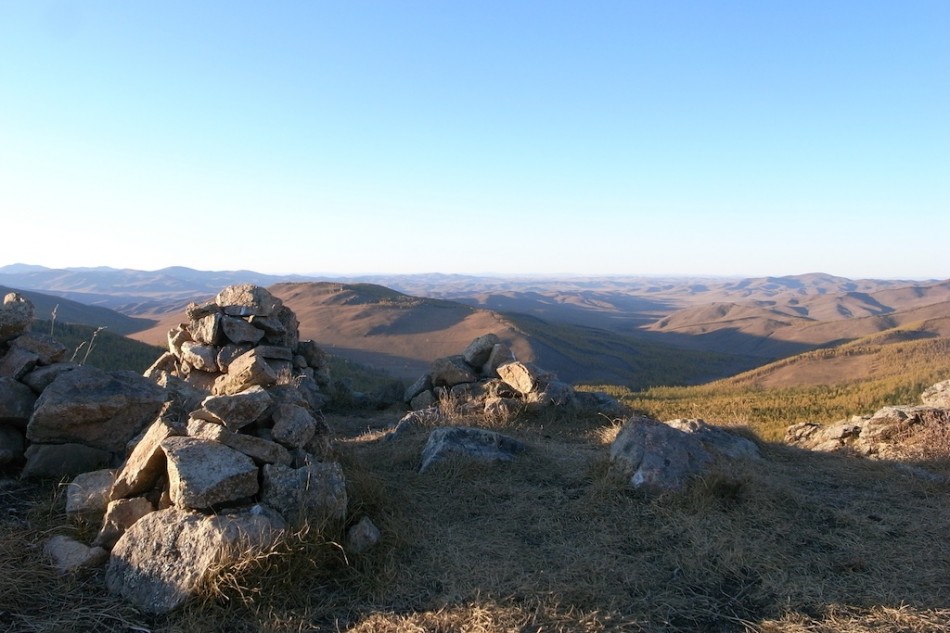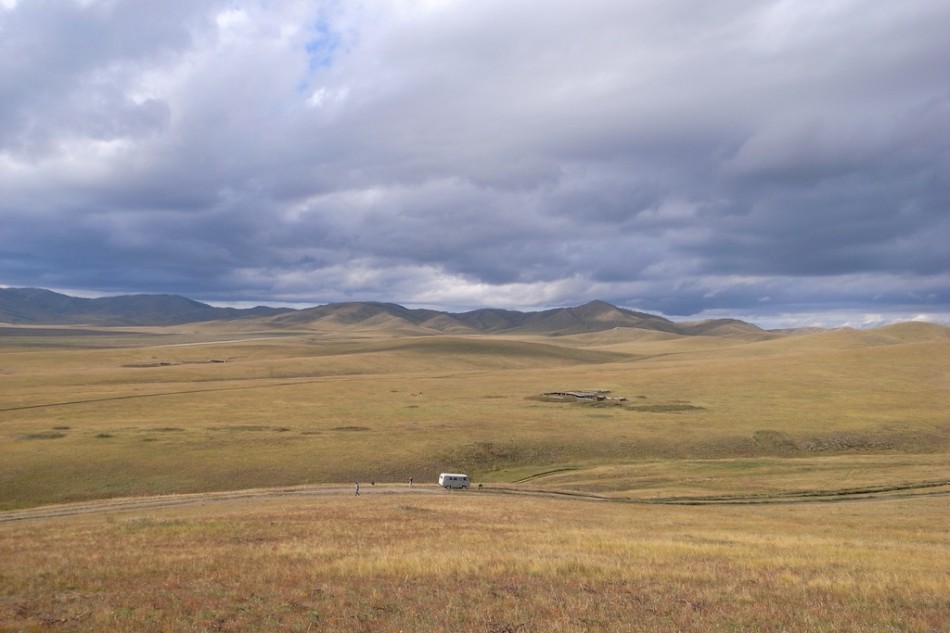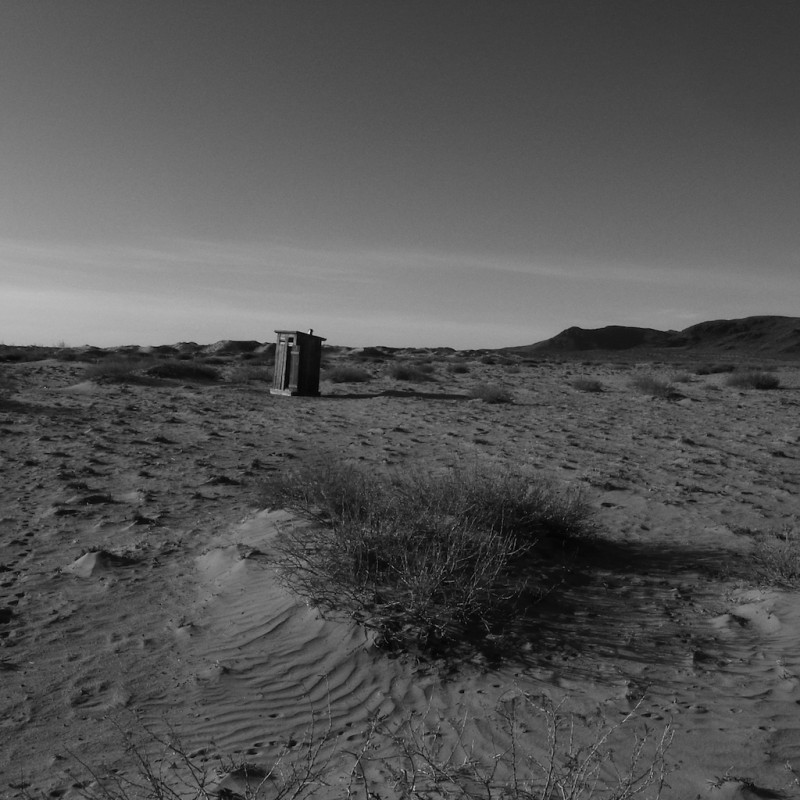 Ok, I'm stopping my letter here, because I'm in the train to Beijing and I don't have much more battery time.
And I promise you that you and me will go to Mongolia, like, at the end of the springtime when it's a bit warm and green. And we'll have fun.
Kisses and pictures attached.
-Joachim